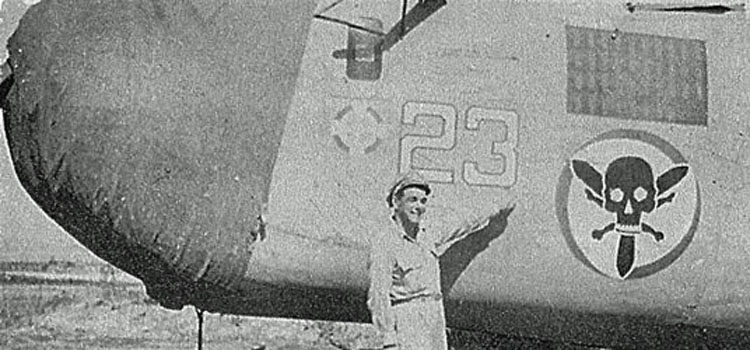 | | | | | | | | | | | | | | | | | |
| --- | --- | --- | --- | --- | --- | --- | --- | --- | --- | --- | --- | --- | --- | --- | --- | --- |
| NAME | TP | - | M# | SER | - | BLK | - | MF | SERIAL # | AF | BG | BS | SC | RCL/# | V#-P | PHOTO CREDITS |
| "065" | B | - | 24 | J | - | 10 | - | CO | 42-73065 | 15 | 376 | 512 | ~ | 23 | 01-3 | WAYNE "FRED" EVANS |
Port (Left) Side - RYAF Roundel

512th BS Emblem


Featured in "The Liberandos"
Contributor - Ed Clendenin
The RYAF (Royal Yugoslav Air Force) was assigned to the 376 BG / 512 BS in Oct 43. The RYAF B-24s flew as #20 thru #23. #23 is the only one to have survived the war. The planes were manned by all Yugoslav crews, except for an occasional "Yankee". There were more officers than enlisted men in the RYAF group, so many of the enlisted men's stations were manned by officers. My Dad, 1Lt Edward F. Clendenin (Pilot), and most of the other pilots who flew missions with them were awarded honorary RYAF wings.
Send e-mail or pics to B-24 Best Web Master along with your questions or comments about this web site.
Copyright © 1997 B-24 Best Web. Published on Veterans Day 11/11/97. Last modified: 23-Jan-2022