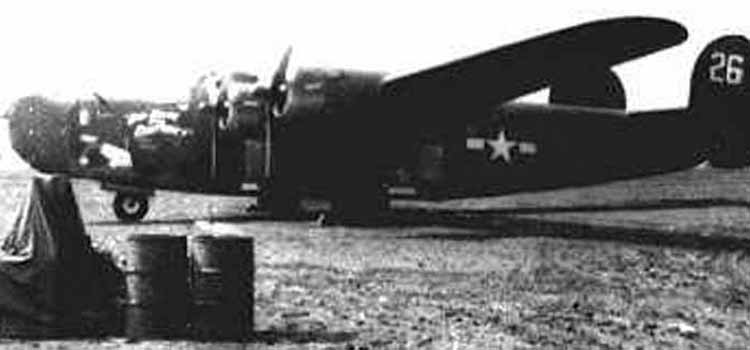 NAME
TP
-
M#
SER
-
BLK
-
MF

SERIAL #

AF

BG

BS

SC
RCL/#
V#-P

PHOTO CREDITS

BIG NOISE FROM KENTUCKY

B

-

24

H

-

10

-

FO
42-52149
15
449
718
~
26
00-

1

NORFIELD PUBLISHING
Port (Left) Side - Lost 5 May 44, ROU - MACR 4661 - Pilot Paul R. Harper
Contributor - Don Shepherd
Shown on the field at Grottaglie, Italy, early 1944. Delivered to Bruning 5 Nov 43, and assigned to Porter's crew. Downed by flak 5 May 44 over Bor, Yugoslavia, returning from Ploesti mission with Harper's crew aboard. 1 POW, 9 Evaded.
The aircraft was named by the 1st Pilot, 2nd Lt. Fletcher S. Porter, whose hometown was Georgetown, Kentucky. The name was derived from a popular tune of the day: "Big Noise From Winnetka". At the time of this photograph (Feb 44), BIG NOISE FROM KENTUCKY had made nine combat missions and was credited with having downed four enemy fighters. All four enemy fighters had been downed by Harper's Crew during the air battle over Udine, Italy, 30 Jan 44.
Send e-mail or pics to B-24 Best Web Master along with your questions or comments about this web site.
Copyright © 1997 B-24 Best Web. Published on Veterans Day 11/11/97. Last modified: 07-Apr-2021