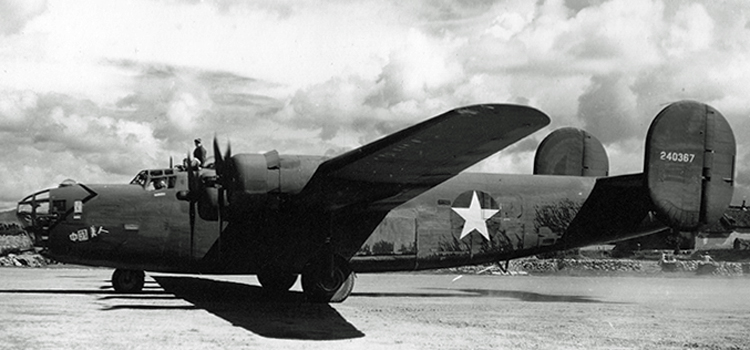 NAME
TP
-
M#
SER
-
BLK
-
MF

SERIAL #

AF

BG

BS

SC
RCL/#
V#-P

PHOTO CREDITS

CHINA DOLL

B

-

24

D

-

53

-

CO

42-40367

14

308

425

~

~
01-

3

ROBERT KAISER
Port (Left) Side - 中國= CHINA 美人= BEAUTY
Contributor - Brad Kaiser
My Father, Robert Kaiser was the Engineer.
Info Contributor - Steve Lin
If the crew got an accurate translation back during the War from the locals, it should have read 中國 CHINA 娃娃 Doll, or 中國娃娃. But since "Doll" was a common usage term for "Chicks" or "Hot Chicks" back in those days, some things were lost in translation.
Send e-mail or pics to B-24 Best Web Master along with your questions or comments about this web site.
Copyright © 1997 B-24 Best Web. Published on Veterans Day 11/11/97. Last modified: December 02, 2011