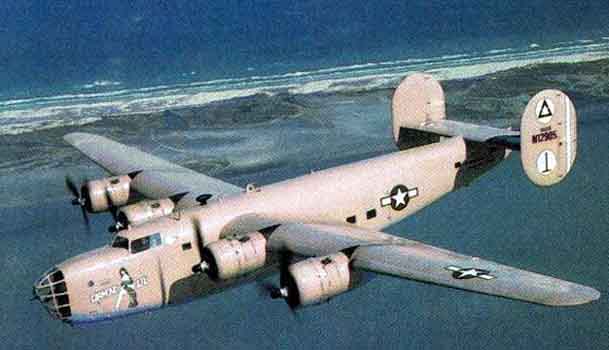 | | | | | | | | | | | | | | | | | |
| --- | --- | --- | --- | --- | --- | --- | --- | --- | --- | --- | --- | --- | --- | --- | --- | --- |
| NAME | TP | - | M# | SER | - | BLK | - | MF | SERIAL # | AF | BG | BS | SC | RCL/# | V#-P | PHOTO CREDITS |
| DIAMOND LIL | LB | - | 30 | B | - | ~ | - | ~ | AM927 | ~ | ~ | ~ | ~ | ~ | R2-4 | N/A |
Port (Left) Side - Color Image - 2nd Restoration/Representation - Renamed to OL 927
Info Contributor - Robert Livingstone
Renumbered from "AM927" to "NL24927" to "N1503" to "XC-CAY" to "N12905" to "N24927"
Restored by CAF as DIAMOND LIL and subsequently after a major re-work towards original configuration as an LB-30B/B-24A, as OL 927.
Info Contributor - Al Blue
While the restoration of DIAMOND LIL to B-24A configuration is legitimate and possible, I don't necessarily think it is a good idea. I say this because I'm not sure the CAF has the capability, resources or determination to do it right. Consider just some of the things that would have to be done to make the product authentic:
New nose greenhouse. The current nose is from a B-24D.
Remove four feet of fuselage between the cockpit and the greenhouse.
Get rid of the tail cone. Replace with original flex gun mount and enclosure.
New pilot canopy. This one is a V-windshield similar to the late B-24M.
Relocate the waist windows to the correct location.
Remove all the windows and the cargo door from the aft fuselage
& install about 12 new windows in their correct locations.
Reduce the size of the rudder trim tabs.
Changes to the interior would also be extensive.
Reinstall the tail wheel where it originally was.
Remove the engine exhaust shrouds.
Add de-icer boots to the wing and tail.
Install horizontally opposed pitot masts.


Send e-mail or pics to B-24 Best Web Master along with your questions or comments about this web site.
Copyright © 1997 B-24 Best Web. Published on Veterans Day 11/11/97. Last modified: October 18, 2010