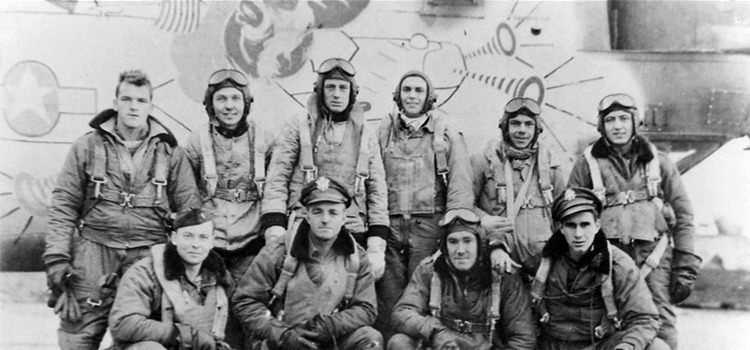 NAME
TP
-
M#
SER
-
BLK
-
MF

SERIAL #

AF

BG

BS

SC
RCL/#
V#-P

PHOTO CREDITS

LIBERTY RUN

B

-

24

J

-

130

-

CO

42-110078

8

453

735

H6

P

01-

5

NARA
Starboard (Right) Side - "Santa looks through the book of Christmas cards made by the English children for the French children as part of the 1,000 evacuees and English orphans entertained at the bomber base party look on. ENGLAND"
Info Contributor - Wes Brockway
Shown with my Uncle, T/SGT Reuben Brockway, playing Santa.
Info Contributor - Tom Brittan
Received at Old Buckenham in Apr 44 and was originally 734th as E8 A. On 1 May 44 , it was transferred to 735th as H6 P later P. It remained in 735th until 1 Apr 45 when it was transferred to 732nd with an unknown call letter.
It was known as (and nicknamed) "SHOO SHOO BABY" but the name was never painted on it. The name LIBERTY RUN and nose art of Santa Clause were added in Dec 44 on the occasion of a Christmas Party for children at Old Buckenham (which I had the privilege of attending). The plane was loaded with gifts for French children and flown to Paris-Orly.
Send e-mail or pics to B-24 Best Web Master along with your questions or comments about this web site.
Copyright © 1997 B-24 Best Web. Published on Veterans Day 11/11/97. Last modified: 27-Mar-2021