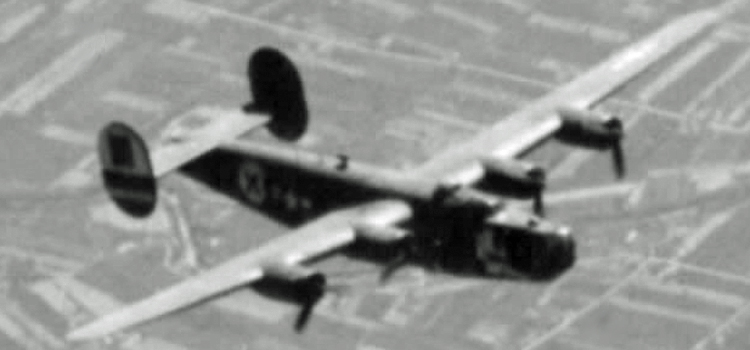 | | | | | | | | | | | | | | | | | |
| --- | --- | --- | --- | --- | --- | --- | --- | --- | --- | --- | --- | --- | --- | --- | --- | --- |
| NAME | TP | - | M# | SER | - | BLK | - | MF | SERIAL # | AF | BG | BS | SC | RCL/# | V#-P | PHOTO CREDITS |
| ROUGH AND | B | - | 24 | H | - | 15 | - | FO | 42-52464 | 15 | 465 | 783 | ~ | X | 00-2 | NARA |
Starboard (Right) Side - Port has READY
Lost 20 Oct 44, GER - MACR 9337 - Pilot Dean P. Evans
Info Contributor - Gary Ferrell
Failed to return to base after aborting, for apparent mechanical reasons, off the coast of Italy near Venice. After the war, the crew's MIA status was changed to KIA.
2nd Lt. Dean P. Evans - Pilot
2nd Lt. Gordon L. Edwards - Co-Pilot
2nd Lt. Wilson M. Hatch - Navigator
2nd Lt. Melvin G. Roberts - Bombardier
Sgt. Thomas A. Nunn, Jr. - Engineer
Sgt. Wilfred J. Corn - Radioman
Cpl. Robert A. Fenske - Gunner
Cpl. George B. Rhinevault - Gunner
Cpl. Charles L. Austin - Gunner
Cpl. Victor E. Pehlman - Gunner

Info Contributor - George F. Regan
My Uncle, Lt Joseph Coote, was the original Navigator.
Info Contributor - Cleo Jackson (Top Turret Gunner/Asst. Engineer)
I was one of the original crew members, and flew 37 missions. I was a Sgt. when I was shot down 3 Aug 44, in a radar plane, and became a P.O.W. for the rest of war. (Was one of the lucky one's, it seems!) I attend every reunion of the 783rd Bomb Squadron, where the presiding historian is Floyd Gregory. I have asked everyone what ever happened to ROUGH AND READY, but no one really knew. Even our commanding officer, Capt. Pace (Pilot), couldn't remember, and now I can let him know.
Send e-mail or pics to B-24 Best Web Master along with your questions or comments about this web site.
Copyright © 1997 B-24 Best Web. Published on Veterans Day 11/11/97. Last modified: 27-Mar-2021