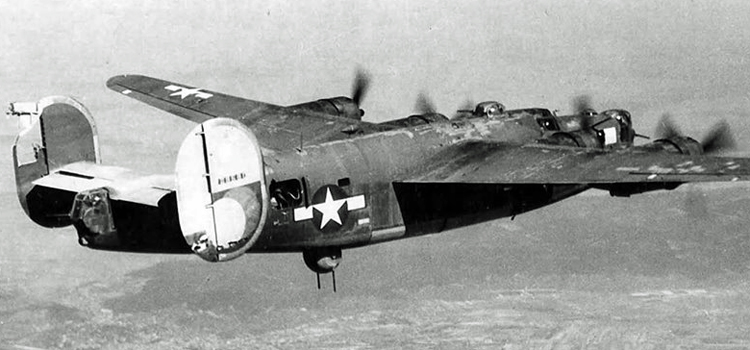 NAME
TP
-
M#
SER
-
BLK
-
MF

SERIAL #

AF

BG

BS

SC
RCL/#
V#-P

PHOTO CREDITS

SCREAMIN' MEEMIE II

B

-

24

H

-

15

-

CF
41-29580
15
451
726
~
R/55
00-3
NARA
53607AC
Starboard (Right) Side - Renamed from SNAPPER - #53 & #55
Info Contributor - Daniel L. Stockton
Caption Reads: "This Consolidated B-24 Liberator bomber flying from its 15th AAF base in Italy, had its left rudder shot away by a 20 mm shell in an encounter with enemy fighters near Vienna, Austria. Regardless, it returned to its home base without further ado."
Info Contributor - Bob Karstensen
Taken out of inventory, due to combat damage, after the 22 Aug 44 mission to Vienna, Austria.
Send e-mail or pics to B-24 Best Web Master along with your questions or comments about this web site.
Copyright © 1997 B-24 Best Web. Published on Veterans Day 11/11/97. Last modified: 27-Mar-2021