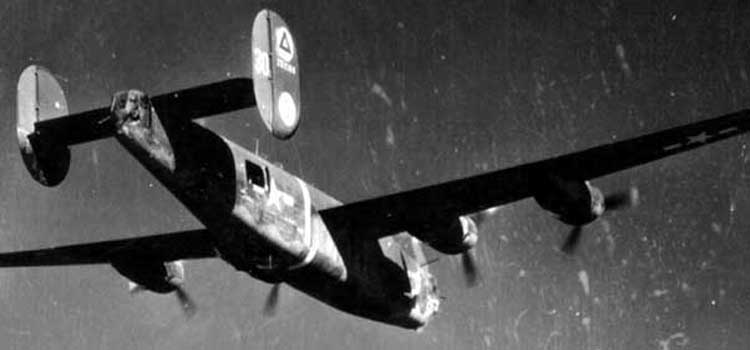 NAME
TP
-
M#
SER
-
BLK
-
MF

SERIAL #

AF

BG

BS

SC
RCL/#
V#-P

PHOTO CREDITS

STAR DUST

B

-

24

H

-

10

-

FO

42-52188

15

449

718

~

30

02-

5

O. M. COFFEE
Starboard (Right) Side - 15/454/737 | 15/456 (#26) | 15/449/718 (#30) - 449/718 (#30)
Contributor - Mark Coffee
STAR DUST riding high over the Adriatic, proceeding to the target (Latisana, Italy Rail Road Bridge) 6 Jul 44. (Ball turret still retracted.) Photo taken from left waist gun position of HOPPY (41-28600).
Ship #30 was one of the earliest replacement aircraft for the 449th Bomb Group. Arrived on or about 8 Feb 44 and flew its first mission with the group on 14 Feb. After flying many missions into the Summer of 1944, STAR DUST became a "hanger queen" and was used for static ground training.
Send e-mail or pics to B-24 Best Web Master along with your questions or comments about this web site.
Copyright © 1997 B-24 Best Web. Published on Veterans Day 11/11/97. Last modified: 18-Oct-2021