SENIOR CIVIL AIR PATROL OBSERVER Wings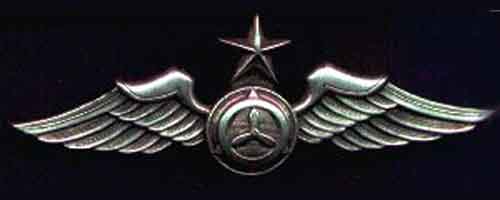 "Silver Version" with the star above the Civil Defense symbol (three-bladed propeller in a circle) in the center of spread wings.
A civilian volunteer organization, created 1 Dec 41, under the Office of Civil Defense, and becoming the official auxiliary of the Army Air Forces 29 April 43.
Patrolled coastal waters in anti-submarine activities, acted as air couriers, provided transportation, and gave pre-military training.
Send e-mail or pics to B-24 Best Web Master along with your questions or comments about this web site.
Copyright © 1997 B-24 Best Web. Published on Veterans Day 11/11/97. Last modified: 27-Mar-2021